When I choose a state elephant, I do some research about the state and the ruler. Here is what I have about Karauli.
Karauli (also formerly spelled Karoli or Kerowlee) is a city located in the Indian state of Rajasthan. The city is the administrative center of Karauli District, and was formerly the capital of the erstwhile princely state of Karauli. Karauli District comes under Bharatpur Divisional Commissionerate.

Earlier, Karauli, along with Alwar, was part of the Matsya kingdom, according to the legend of Mahabharata. The modern princely state Karauli was founded in about 995 by Raja Bijai Pal, who was a Jadon ruler. His Highness the Maharaja maintains a military force of 281 cavalry, 1640 infantry, and 56 guns, and is entitled to a salute of 17 guns (as of 1892). The Britishers later occupied it, and they ruled up to 1947. The Maharaja's palace is a handsome block of buildings, some of them dating to the mid-18th century. Karauli State was founded by Maharaja Arjun Dev Pal in 1346 CE.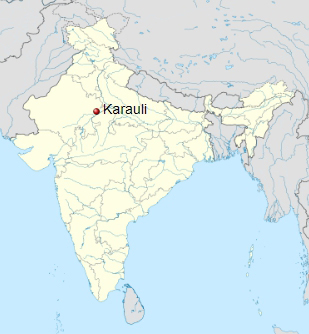 The ruler in 1903 was HH Maharaja Sir Bhanwar Pal Deo Bahadur Yadakul Chandra Bhal

He was 39 years old when he attended the Delhi Durbar in 1903. I have a few photos of him, besides from the ones of when he is on his elephant. I don't think none of these shows him with 39 years old, but they sure helped.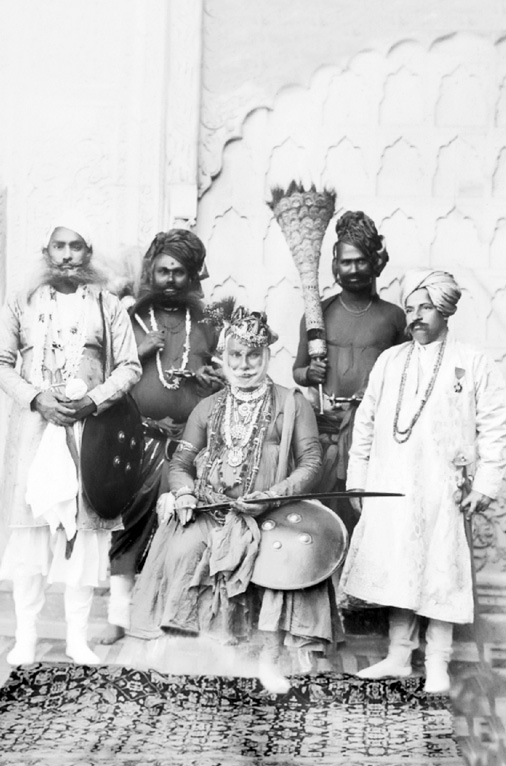 I really study the photos of the maharajas. They usually have a pattern on the clothes they wear during their lives. This man wore the same kind of jacket in all his pictures, from different stages of his life. He was not wearing jewelry during the Main procession but he certainly did in these pictures.

A painting of Sir Bhanwar Pal (thanks to Alamy for this image)
Karauli Coat of Arms



A note of color. I came across a picture of Sir Bhanwar Pal predecessor, maharaja Arjun Pal II.


Everything is useful to me here. Even I can't use the details information for this particular elephant, this kind of pictures help me understand how the clothes were worn, how they wrinkled and fell. His beard, his jewels, his shoulder ornaments. His sword and the shield. The ornamented chair. And look at those shoes!!!
Ana