Hi to all,
It took me some time but I'm finally posting pictures of the making of the new sets

458 - Elephant of Dewas Senior, Delhi Durbar, 1903
elephant's head
cloth pattern
Howda: the beginning
Maharaja and British Officer
Everything needs polishing and finishing, but at least you get the idea of the looks
Set 462-463 - The Alwar Cavalry
The horseman has a very long neck. That's not how it will look. I need to make sure that the peg is long enough for casting, so I make long pegs for heads.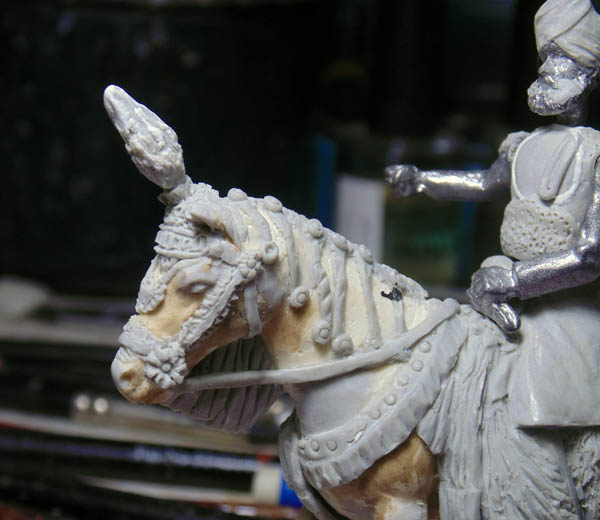 Getting closer to have them all ready :)
Ana