Hi,
I have been working on a few images so you can compare and see the elephants of the Main Procession from the different angles.
The elephants of the Aides-de-camps - still from film #1
Still from film #2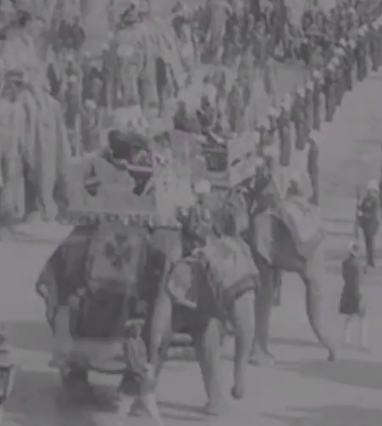 Still from film #3
Elephants #378, #379, #380 and #381
---
Hyderabad - Mysore
Film 1
Check that in this spot, just across the street from the Town Hall, the main stands for the highest authorithies had been placed. If you pay attention you'll see that the maharajas look to their right, where the distinguished spectators were. Some of them saluted with their hand.
Film 2
Film 3
I took this screen capture from the film file that I've had from a few years now. The one from the BFL is not complete, but in much higher quality than mine.
---
Travancore - Kashmir
Film 1
Again, everyone is looking to their right
Film 2
Film 3


Elephant #200 Travancore (retired)



Elephant #201 Kashmir (retired)

---
Jaipur - Gwalior
Film 1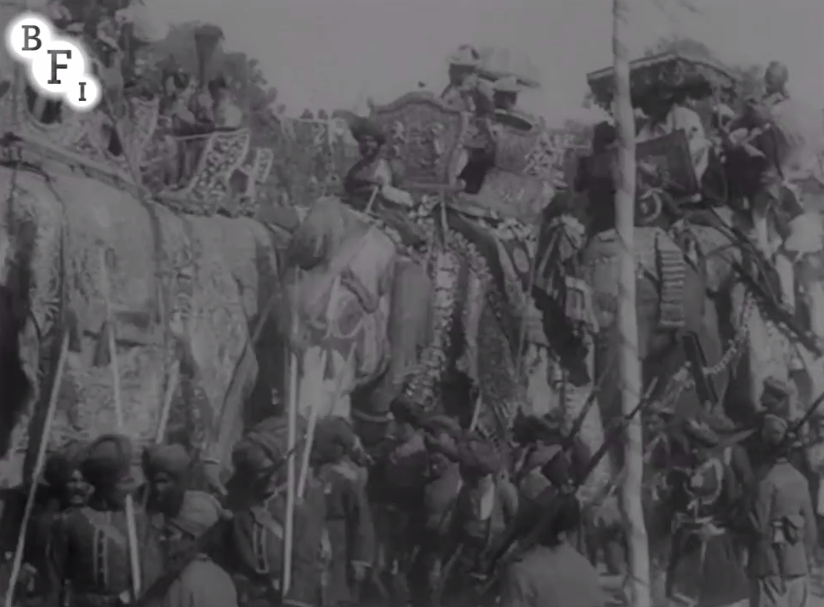 Film 2
Film 3
The Gwalior elephant is hidden behind the Jaipur one in this still. You can only see its driver (mahout)
Set #245 Jaipur
Elephant #274 Gwalior
More photos and elephants soon.
Ana